Dear partners, customers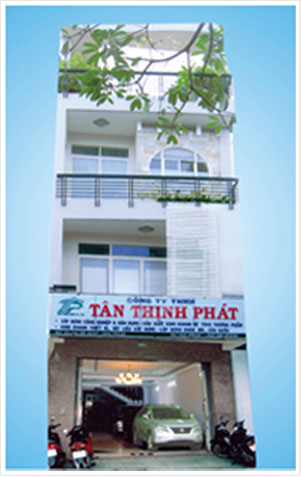 First of all, on behalf of the Board of Directors of Tan Thinh Phat Co., Ltd (TTP), I would like to send to the partners, customers respectful greeting, good luck and success.
Tan Thinh Phat Co., Ltd. was established on August 23rd, 2002 with the certificate of business registration No. 3702000327 supplied by Department of Planning and Investment in Khanh Hoa. The company officially put into operation on September 2nd, 2002. After more than 10 years of operation and development, with 14 times change the certificate of business registration, now Tan Thinh Phat Co., Ltd - a multi-industry company has been known by many local and national partners, customers for key services such as construction of civil and industry, transport, port…; Commercial concrete production; Consulting, assembling structural shaped mobile stage & stands and hospitality ... Tan Thinh Phat Company also has been honored by The Organization BVC (Bureau Veritas Certification - formerly BVQI of United Kingdom), a prestigious international organization evaluate and recognize quality management system according to standard ISO 9001:2008. With team leaders, manage dynamic, creative, technical staff have professional qualifications and skilled work force with modern equipment, uniform ... will always provide you of trust and satisfaction in the products and services that provided by our Company.
With best wishes for the success of the partners and customers on the path of business development for future, we are ready to cooperate with partners and customers in all the areas.
Best regards
GENERAL DIRECTOR
Mr. NGUYỄN THƯ TRANG